ABOUT US
The University Ambassadors are a group of student recruiters who share their experiences at the University of Utah with prospective students, parents, and guests to aid in recruitment with the Office of Admissions. Ambassadors bring a deeper understanding of the University by providing honest, personable, meaningful, and memorable experiences for every visitor at the university. Ambassadors share their unique stories and experiences at the U and serve as a positive role model for prospective students, current students, and fellow University Ambassadors.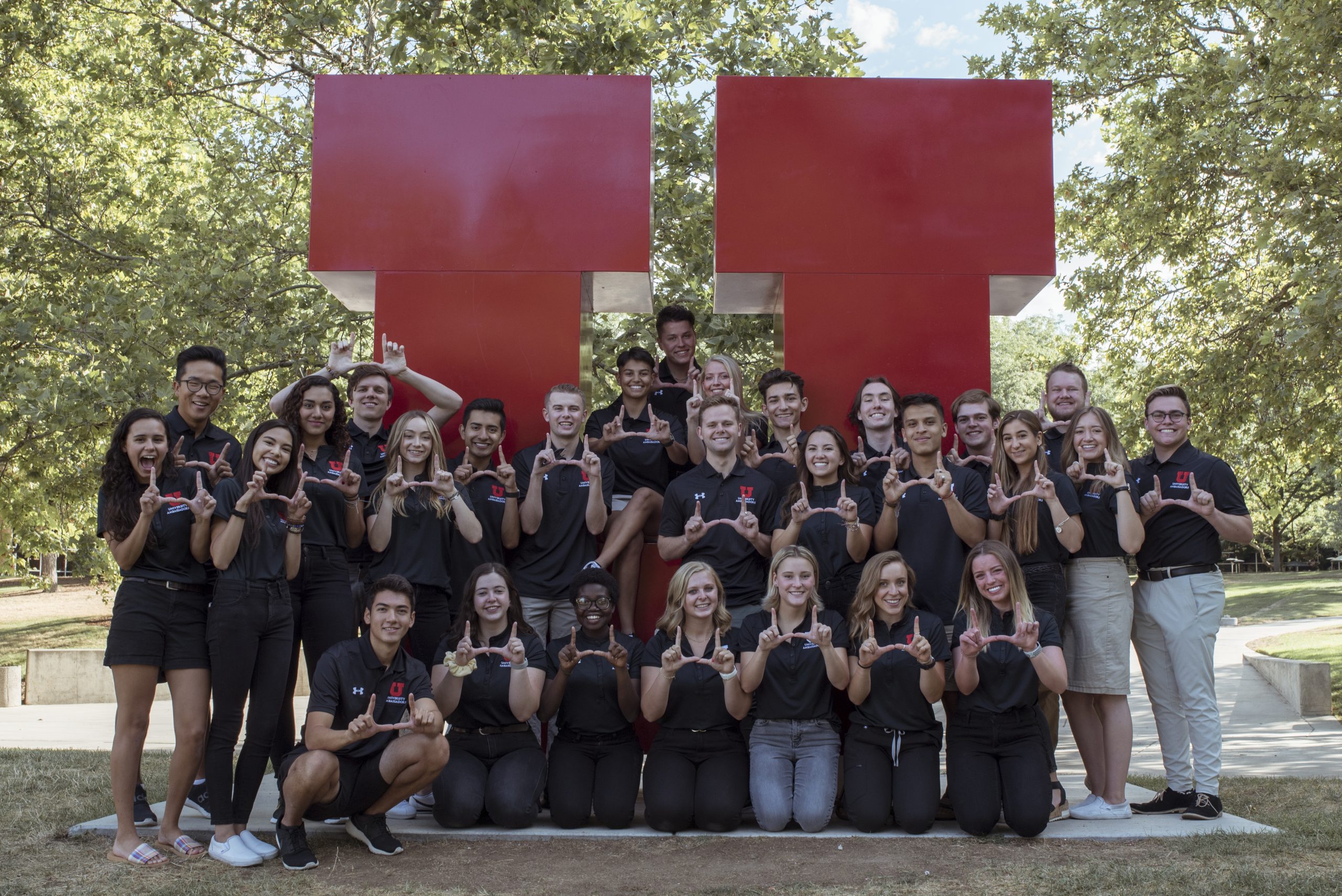 Apply to be a University Ambassador
CONTACT
If you have any questions about the University Ambassadors, feel free to email cami.mathews@utah.edu.
Be sure to stay up-to-date by following us on Instagram.