tEST oPTIONAL inFORMATION
---
Test Optional FAQ
---
The University of Utah is Test Optional for freshman applications for Fall 2021 admission. ACT/SAT scores are not required for admission, merit scholarships (including department scholarships), or direct admission programs (including Engineering). Freshman applications to the University of Utah for Fall 2021 will be evaluated using a holistic review process that takes into consideration factors such as a student's high school GPA, course rigor, etc. Read more about test-optional pilot study here.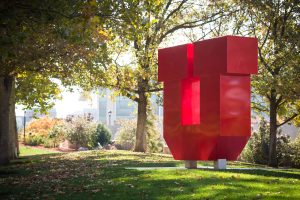 If students have already taken the exam, they can choose to submit those scores to our office for review. Students will not be penalized in any way if they do not submit a test score, nor will they be specifically advantaged for submitting one.
We do not have a cutoff GPA for admission, but the middle 50% of our admitted class has between a 3.46 – 3.93. That means that 25% of our class has a GPA above this range and 25% of our class has a GPA below this range.
No, the For Utah scholarship is based on Pell eligibility.
Yes. With the growing number of test cancellations we will be test optional for admissions and merit scholarship consideration.
No. Test scores are not required for any direct admissions programs.
You may choose to suppress your test scores in the University of Utah supplemental questions on the Common Application. If you have already submitted your Common Application, and want us to hide your test scores in our review, feel free to contact our office directly at 801-581-8761 and we can update your file.
ACT/SAT scores are not required. Follow the essay prompts in the Common Application to apply to the Honors College.
Yes. Students who do not earn a GPA that is directly comparable to other high school students, such as those who have a GED or those from non-accredited high schools, are still required to submit a standardized test score.
All international applicants must provide proof of English proficiency. We know that our international students have
the greatest potential for success when they have an effective comprehension of the English language. Visit
admissions.utah.edu/english-proficiency to view approved ways to demonstrate English language proficiency.