Resources for first generation students: TRIO
---
First Generation students can find many resources at the U! One is TRIO!
TRIO creates a supportive environment in order to empower underrepresented students to achieve academic success in college! Programs through TRIO are designed to assist students to access support and establish a solid foundation at the University of Utah.
TRIO is dedicated to your success at the University of Utah! Explore their services below or contact them at trio@utah.edu or 801-581-7188.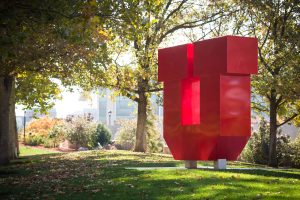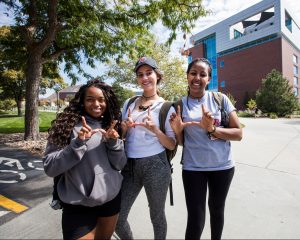 Student Support Services (SSS)
SSS is a TRIO program for current or incoming undergraduate university students! SSS provides advising, instruction, tutoring, and informational workshops for students.
Introductory Classes Through TRIO'S SSS
The TRIO-SSS program offers sections of introductory-level college mathematics, writing, and study skills courses open only to students who are enrolled at the University of Utah and have been accepted into the SSS program. Introductory classes help introduce students to the rigors of college courses!
Example SSS Classes
The following are example courses offered through TRIO-SSS.
Math 1010 - Intermediate Algebra
Math 1030 - Intro to Quant Reasoning
Writing 1010 - Introduction to Writing
meet with a SSS academic advisor
Have questions? Interested in applying to TRIO's SSS Program? Meet with your SSS academic advisor! SSS advisors are here to assist you throughout your time at the University of Utah. They help with creating class schedules, navigating the university resources, deciding on majors & minors, understanding financial aid & scholarship processes
application for trio's sss program
Apply for SSS when you apply for the University of Utah! View the application deadline and dates below!
| Time | Event |
| --- | --- |
| 12:30 pm - 1:00 pm | Check-in |
| 1:00 pm - 1:20 pm | Welcome & Admissions Presentation |
| 1:30 pm - 2:30 pm | Academic College Showcases |
| 2:40 pm - 4:30 pm | Campus Tours |
| 4:45 pm - 5:30 pm | Optional Sessions (Pre-Professional Advising, Learning Abroad, Housing & Residential Education) |