HIGH SCHOOL COUNSELOR NEWSLETTER
---
Scholarship INformation
Beyond our merit scholarships, there are additional scholarships from entities across campus available to students. Your students can find more information on these opportunities and apply for them here!
---
Housing & Residential Education Scholarships
Housing has launched three scholarship opportunities for the 2020-2021 academic year. The scholarships can be found here. Applications are due March 16, 2020. Students will be notified about scholarship decisions on April 6, 2020.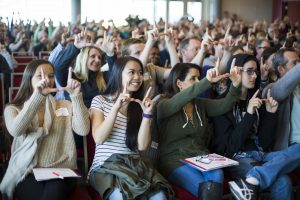 Admitted Student Events
Our admitted students events are starting this month! We have receptions around Utah and the West Coast, as well as our Future Freshman Fridays on campus. Students can register here.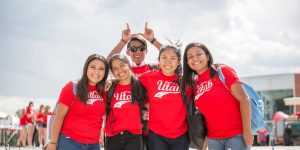 Honors Choice Days
Honors Choice days are designed for accepted incoming Honors students. Guests will participate in sessions covering an overview of Honors, Integrated Pathways, the student perspective and time with faculty and advisors. Students can register here!
Academic Advising Center
At the University of Utah, advisors are the first stop when students have a question and the last stop as students celebrate and plan for graduation. Both within specific majors and across the university, advisors create environments and resources wherein students can make informed decisions, make progress in their degrees, find ways to be engaged both inside and outside of the classroom, and ultimately, develop skills needed to succeed professionally.
involvement opportunities
---
Intramural Sports
We've recently seen some questions from students about sports on campus and we're excited to address this in a new section in our newsletter! Involvement opportunities will highlight extracurricular activities that students can become a part of at the U.
Students interested in participating in sports can look into the Intramural Sports Program from Campus Recreation Services.
viewbooks
---
Want to get an inside look at campus and learn more about the opportunities available to students at the U? Check out our 2019-2020 viewbooks below for out-of-state and in-state students!