HIGH SCHOOL COUNSELOR NEWSLETTER
---
Scholarship INformation
Beyond our merit scholarships, there are additional scholarships from entities across campus available to students. Your students can find more information on these opportunities and apply for them here!
---
Housing & Residential Education Scholarships
Housing has launched three scholarship opportunities for the 2020-2021 academic year. The scholarships can be found here. Applications are due March 16, 2020. Students will be notified about scholarship decisions on April 6, 2020.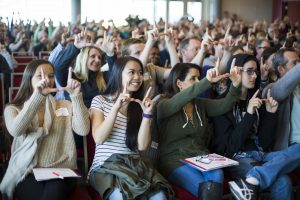 Admitted Student Events
Our admitted students events are starting this month! We have receptions around Utah and the West Coast, as well as our Future Freshman Fridays on campus. Students can register here.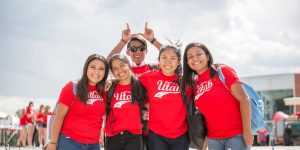 Honors Choice Days
Honors Choice days are designed for accepted incoming Honors students. Guests will participate in sessions covering an overview of Honors, Integrated Pathways, the student perspective and time with faculty and advisors. Students can register here!
Academic Advising Center
At the University of Utah, advisors are the first stop when students have a question and the last stop as students celebrate and plan for graduation. Both within specific majors and across the university, advisors create environments and resources wherein students can make informed decisions, make progress in their degrees, find ways to be engaged both inside and outside of the classroom, and ultimately, develop skills needed to succeed professionally.
involvement opportunities
---
Intramural Sports
We've recently seen some questions from students about sports on campus and we're excited to address this in a new section in our newsletter! Involvement opportunities will highlight extracurricular activities that students can become a part of at the U.
Students interested in participating in sports can look into the Intramural Sports Program from Campus Recreation Services.
viewbooks
---
Want to get an inside look at campus and learn more about the opportunities available to students at the U? Check out our 2019-2020 viewbooks below for out-of-state and in-state students!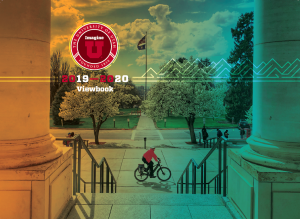 Thank you to all the students who have applied so far! We are still accepting applications for the Fall 2020 semester! Our final deadline is April 1. Please encourage your students to apply online.
Letters of recommendation and personal essays are not required for an application for admission to the University of Utah. To keep the admission evaluation process consistent across all applicants, the Office of Admissions does not review letters of recommendation and personal essays submitted with an application for admission. However, students applying to the Business Scholars Program or the Honors College will be required to submit an essay as part of the application for admission to be considered for entry into either program.
We urge students to complete the additional information section of the Common Application for our team to get a more complete background of the applicants.
Students can track their application here: admissions.utah.edu/track/.
Please note that official high school transcripts and official ACT/SAT scores are required for an application to be considered complete. 
Students can request a fee waiver through the Common App. However, the counselor they identify on their application will have to verify the student qualifies for the fee waiver through the Common Application as well.
If the waiver is not submitted through the Common Application then students can find the NACAC Freshman Fee Waiver Form on the following webpage: admissions.utah.edu/fee-waiver/. The completed form can be sent to admissions_feewaiver@utah.edu.
Official transcripts can be sent through one of the following electronic services, by mail, or in person.
Electronic Transcripts:

Common App
Credential Solutions
Parchment/Naviance
National Student Clearinghouse
eScrip-Safe
Scoir
         Mail or in Person:
The University of Utah Office of Admissions
201 South 1460 East, Room 250S
Salt Lake City, UT 84112
Reminder! Please have students use the same name on their transcripts when they sign up for the ACT/SAT.
Those who completed their application by our second 

early action date, February 1, 2020, received their admissions decision on March 1, 2020.
Students who submit a completed admission application after February 1 will be admitted on a rolling admissions basis with notifications going out daily beginning March 15, 2020.
The 2020-21 Free Application for Federal Student Aid (FAFSA) is available at fafsa.gov. The University of Utah's school code is 003675. Students can learn more about filing the FAFSA and scholarship resources at the University Office of Scholarships and Financial Aid website.
The U participates in the Western Undergraduate Exchange (WUE) and more information can be found here.
Do you know who your admissions counselor is? We assign a counselor to each school to be your go to person for all things U of U. You can find your assigned counselor here.