HIGH SCHOOL COUNSELOR NEWSLETTER
---
October Newsletter
---
Fall is finally here! Campus is bustling, leaves are changing, and our early action date is approaching. In this month's newsletter we hope to address future events, upcoming deadlines, and frequently asked questions from counselors like yourself! Happy Halloween!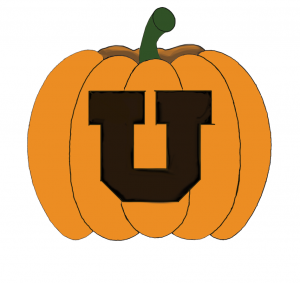 Counselor Conference 2019
---
Thank you to everyone who attended!
Things You Should Know 
---
Common Application
Our application process has some new changes this year! The freshman application is now through the Common Application and students can search for us there.
Students can also apply to the Honors College and Business Scholars in the Common Application. There is a section where they can indicate if they are interested in these programs. Students applying to the Business Scholars Program or the Honors College will be required to submit an essay as part of the application for admission to be considered for entry into either program. The essay prompt for each program can be found in their respective sections in the application for admission.
The freshman application does not require counselor recommendation letters or personal essays! Letters of recommendation and personal essays are not required for an application for admission to the University of Utah. To keep the admission evaluation process consistent across all applicants, the Office of Admissions does not review letters of recommendation and personal essays submitted with an application for admission.
Deadlines
Our priority application date for Fall 2020 is 

November 1st, 2019

. This is also the deadline for automatic consideration for merit-based scholarships and the deadline for the Honors College. For a more detailed list of upcoming deadlines, as well as a helpful application timeline, go 

here

.

If students would like to meet this deadline, their official ACT/SAT scores need to arrive before the November 1st deadline.
Transcripts
Recently, we have received questions as to whether or not The University of Utah Office of Admissions will be reaching out to schools to request transcripts or pull electronic transcripts for students who have applied for admission.  Currently the U does not reach out to high schools requesting missing transcripts and we are not able to pull electronic transcripts from any central transcript system. As such, students are responsible for requesting that the appropriate person at their high school send transcripts to the U through one of the approved methods identified here.
We have recently experienced an increase in calls about sending transcripts through SEND EDU; please be aware that we do not accept transcripts through SEND EDU.
We've had some questions about transcripts and if they need to be sent through the Common Application. Transcripts can still be sent through official electronic means. We accept the following services:
             Credentials Solutions
             Parchment/Naviance
             National Student Clearinghouse
             eScrip-Safe
             Scoir
Admissions Counselors 
We encourage students to contact their admissions counselor if they have questions during the application process. Students can search for their assigned counselor here.
Questions & Survey 
If you have any questions, please feel free to reach out to us! The Office of Admissions email is admissions@utah.edu and our phone number is 801-581-8761. We'd also love to hear your feedback! You can find a short survey here.
"Bringing the U to You" Counselor Breakfast and Lunch
The University of Utah is coming to Pleasanton for a counselor breakfast, and St. George for a counselor lunch. Enjoy a meal on us while talking with staff from the  University of Utah and learning what the U has to offer. Bring your questions and get information on new changes coming to the application process, academic programs, majors, applying for financial aid, scholarships and more. Register for one of the cities below!
Monthly College highlight
---
College of Social Work
University of Utah College Of Social Work contributes to shaping policies, services, and interventions; to preventing and alleviating human suffering; to enhancing individual, family, community, and global well-being; and to promoting social and economic justice. Remind your students that they must apply to both the University of Utah and the College of Social Work. 
Learn More