HIGH SCHOOL COUNSELOR NEWSLETTER
---
DECEMBER 2019 Newsletter
---
Happy Holidays! We at the University of Utah wish you and yours a warm and merry December! In this month's newsletter, we hope to address future events, upcoming deadlines, and frequently asked questions from counselors like yourself!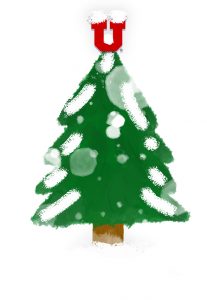 The For Utah Scholarship
On November 7th we announced the For Utah Scholarship. This initiative covers four years of tuition and fees for Pell Grant-eligible Utah residents who are first-time freshmen with a high school GPA of at least 3.2. We encourage students to file their FAFSA to see if they qualify. You can learn more here!
Things You Should Know 
---
common application
Thank you to all the students who have applied so far! We are still accepting applications for the Fall 2020 semester! Please encourage your students to apply online.
Letters of recommendation and personal essays are not required for an application for admission to the University of Utah. To keep the admission evaluation process consistent across all applicants, the Office of Admissions does not review letters of recommendation and personal essays submitted with an application for admission. However, students applying to the Business Scholars Program or the Honors College will be required to submit an essay as part of the application for admission to be considered for entry into either program.
We urge students to complete the additional information section of the Common Application for our team to get a more complete background of the applicants.
Notification dates & Deadlines
The University of Utah is moving our admissions decisions to electronic notifications! This move means that students will be learning their admissions decision sooner.
Those who completed their applciation by our first early action date for Fall 2020 (

November 1, 2019) 

will receive their admissions decision by email on January 15, 2020. 

Those who complete their application by our second 

early action date, February 1, 2020, will receive their admissions decision on March 1, 2020.
Please note that official high school transcripts and official ACT/SAT scores are required for an application to be considered complete. 
Students may also view their admissions decisions online at admissions.utah.edu/track/.

For a more detailed list of upcoming deadlines, as well as a helpful application timeline, go 

here

.
Transcripts
Please note that currently, the U does not reach out to high schools requesting missing transcripts and we are not able to pull electronic transcripts from any central transcript system. As such, students are responsible for requesting that the appropriate person at their high school send transcripts to the U through one of the approved methods identified here.
Counselors are encouraged to submit official transcripts electronically through the Common Application. Alternatively, official transcripts can still be sent through one of the following electronic services, by mail or in person.
Electronic Transcripts:

Credential Solutions
Parchment/Naviance
National Student Clearinghouse
eScrip-Safe
Scoir
         Mail or in Person:
The University of Utah Office of Admissions
201 South 1460 East, Room 250S
Salt Lake City, UT 84112
Fafsa
Fee waivers 
Students can have their high school counselor submit fee waiver verifications through the Common Application.
If the waiver is not submitted through the Common Application then students can find the NACAC Freshman Fee Waiver Form on the following webpage: admissions.utah.edu/fee-waiver/. The completed form can be sent to admissions_feewaiver@utah.edu.
admissions counselors 
We encourage students to contact their admissions counselor if they have questions during the application process. Students can search for their assigned counselor here.
Questions & Survey 
If you have any questions, please feel free to reach out to us! The Office of Admissions email is admissions@utah.edu and our phone number is 801-581-8761. We'd also love to hear your feedback! You can find a short survey here, or feel free to reach out to us directly!
Office closures
A reminder that the Office of Admissions will be closed December 24th-26th and January 1st for the holiday recess.

Win $30K in the High School Utah Entrepreneur Challenge
The High School Utah Entrepreneur Challenge (HSUEC) is an opportunity for students to showcase their innovation and entrepreneurial spirit, and win $30,000 in cash and prizes. All Utah high school students, ages 14-18, are welcome to compete. Register by Feb. 19, 2020. The program is managed by the Lassonde Entrepreneur Institute at the U and sponsored by Zions Bank.
Learn More
viewbooks
---
Want to get an inside look at campus and learn more about the opportunities available to students at the U? Check out our 2019-2020 viewbooks below for out of state and in state students!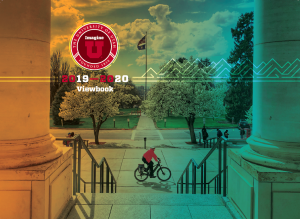 Monthly College highlight
---
College of Social & Behavioral Science
In the College of Social & Behavioral Science (CSBS), we strive to create and instill a social science way of thinking about critical challenges to the social and natural world. From some of the top majors at the U, as well as STEM and interdisciplinary majors, our college is committed to bringing students, faculty and alumni together in and outside of the classroom to #bethesolution for today's big problems.