Admitted Student DINNERS
---
Let us connect you to the University of Utah!
tIME TO CELEBRATE!
---
Congratulations on being admitted to the University of Utah! Join us and your future classmates for this dinner event where you can meet and mingle with Admissions Counselors, Student Ambassadors, staff from our world-renowned colleges. These programs will focus on our admitted students throughout Utah and will feature a mini keynote presentation from our faculty, alumni, or student community and a short Q&A on next steps in the enrollment process.
Dinner will be served. All events are scheduled for 6:30 p.m. to 9 p.m. Mountain Time.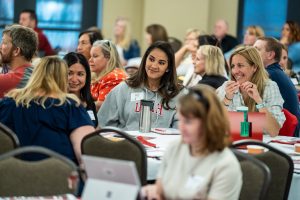 Trouble registering? Try signing up with a different email than your UMail. If you are resetting your password please check your spam folder.
For any questions please feel free to reach out to campusvisits@utah.edu.